Click to Enlarge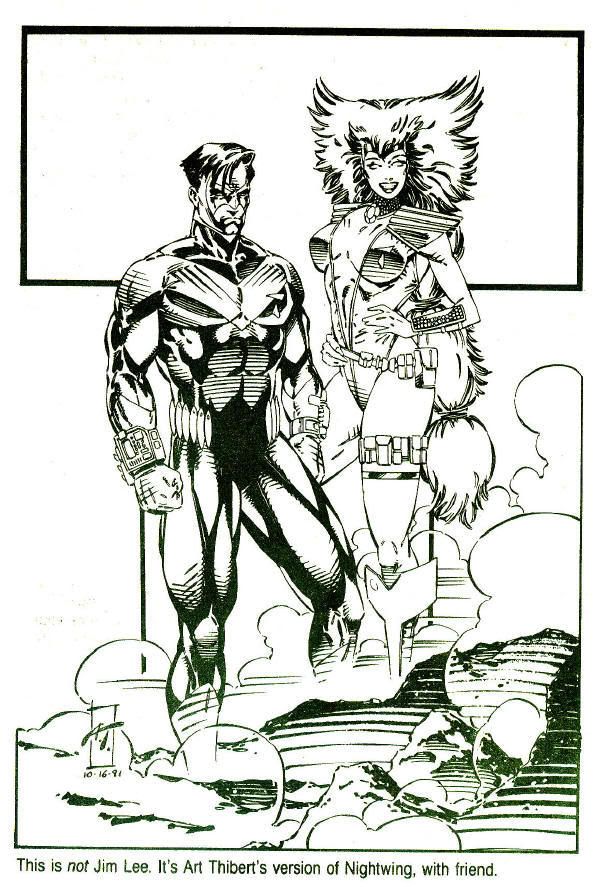 Comic Book Legends Revealed #195
discussed plans for the abortive 1992 Nightwing/Starfire mini-series by Art Thibert and Pamela Winesette, under the editorship of Jonathan Peterson, and with the full blessing of Marv Wolfman. The column also linked to a selection of articles at
Titans Tower
in which Thibert was interviewed about the proposed mini. I was a big fan of the changes Peterson made during his time editing the Titans books, and was very disappointed at the massive turnaround that occurred with his departure. I'm especially annoyed by how Nightwing was turned into a poor man's Daredevil by Chuck Dixon, Devin Grayson, and others.
I was struck however by discrepancies in these accounts when compared to a report in June 1992's "Newsline Extra: DC's 1992/1993 Projects" article from Amazing Heroes #202. Below is their coverage, as well as the above rare promotional image, which I've never seen anywhere else...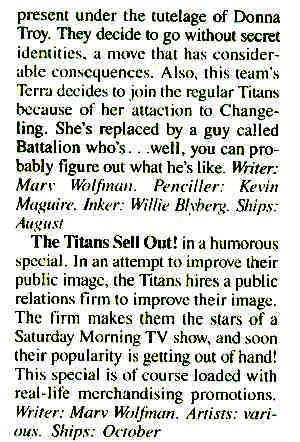 As a companion, I thought I'd include Art Thibert's copyrighted offerings to the 1993
The Creators Universe
Dynamic Entertainment trading card set, "Starwing and Nightfire."
Look familiar?
Reminds me of Liefeld's work on Agent America/Fighting American and Smash!

Click to Enlarge