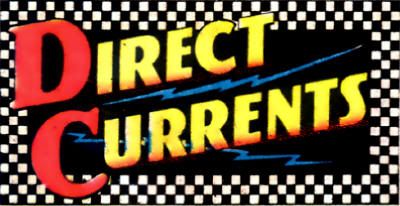 BLOGS
The Aquaman Shrine
Top 10 Most Memorable Mera Moments
Aquaman and Mera Cosplay @ Wizard World New Orleans
AquaSketch by Rod Reis
Memories of Mera: Paul Kupperberg
Aquaman Art Gallery: Mike Allred
Aquaman Art Gallery: Luke Batt
Aqua-Family Character Designs by Ivan Reis
Brian Bolland's Blog
The Joker Who's Who from about 1990
Work in progress: Dial H #2.
Detail of the day: Invisibles cover
Detail of the day: Strange Adventures
BronzeTiger
Task Force Elite
Diana Prince: Wonder Woman
JLA 100 Project Donna Troy charity art gallery
1995 DC Comics Wonder Woman Book "Dump"
Diversions of the Groovy Kind
Batman in "Bat-Murderer!" from Detective Comics #444
El Diablo in "The Fury of the Haunted Horseman" from Weird Western Tales #19 (June 1973)
El Jacone's Comic Book Bunker Presents:
Reading Crisis on Infinite Earths
Part 9: War Zone
Part 10: Death At The Dawn Of Time!
Part 11: Aftershock
Part 12: Final Crisis
Firestorm Fan
Custom Mego Firestorm Action Figure Box
FIRE AND WATER Episode 12
Classic Firestorm by Yildiray Cinar
Multiplex in Who's Who – 1986
The Idol-Head of Diabolu
Legion Lost #5 (March, 2012)
Superboy #200 (January-February, 1974)
2011 Yashuntafun Miss Martian "Casual Outfit" Cosplay Gallery
Women in Refrigerators, 13 Years Later
Gammeron
2011 "J'onn J'onesin" art by Ryan Bullard
Kevin Nowlan
Six Metamorpho covers
Superman & Batman commission
Batman Manhunter cover art
Power of the Atom
Justice League America #64 (July, 1992)
Supergirl Comic Box Commentary
Review: Action Comics #6
Review: Action Comics #6 Back-Up
Review: Hawk And Dove #6
Review: Superboy #6
Review: Legion Lost #6
0