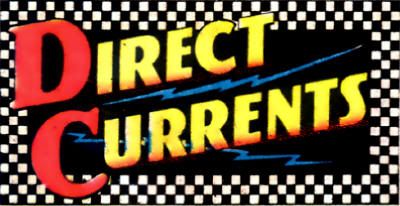 Someone at the CW must really, really like Oliver Queen.
DC's go-to guy for covers in the late seventies, aged 71
It's not really clear what Morrison thinks it might be like for us to be "better, more just, and more proactive."
Yes Mr Troll Lords himself, the Gotham By Gaslight creator...
BLOGS
The Absorbascon
Flash is faster than Writing and Art
Dial H
At room temp'rature
Highly Unthreatening Gangster Names
The Absorbascon's Moon of the Wolf Week
#0
#1: Werewolf of Gotham
#2: Who he is and how he came to be
#3: Prof. Milo
#4: Wayne versus Wolf
#5: God Loves Batman and All the Little Children
Amazon Princess
Always be Wonder Woman
Superheroines Through the Years
The Aquaman Shrine
FCBD 2012 - The New 52 #1
Super Powers Concept Art
Custom Ocean Master Action Figure
Who's Who in The DC Universe Ad - 1985
Aquaman Art Gallery: C.J. Duke
Armagideon Time
Nobody's Favorites: Me and Joe Priest
Armagideon Time presents "Saturdays with Streaky"
#9
,
#10
,
#11
Being Carter Hall
Read: The Savage Hawkman #5
Hawkman Sketch by Stephen Sadowski
Read: The Savage Hawkman #6
The BLOG from the BOG ...SWAMP THING
Alec Holland/Swamp Thing - 40 Years in Continuity
Swamp Thing #1 - Nov.1972
BronzeTiger
Task Force Elite
Paradise Island: Nubia
the Elementals: Wu-Xing 5 elements of Kung Fu
Diana Prince: Wonder Woman
Wonder Woman #100 Cover Silhouette art by Brian Bolland
2008 Batgirl & Wonder Woman painting by Brian Stelfreeze
Firestorm Fan
FIRE AND WATER Episode 19: Interview with Gerry Conway
Yildiray Cinar's Sketches of the International Firestorms
Girls Gone Geek
Cassandra Cain by Jen Zee
The Idol-Head of Diabolu
2012 Martian Manhunter Super Spectacular #2 Mock-Up
Mr. V @ Comic Vine
2012 DC Comics New 52 Television Commercial
2007 "Ms. Martian" by Angel Smith
2011 Justice League of America #193 pin-up recreation with the Avengers by Mitch Ballard
Justice League Detroit
1977 Steel, the Indestructible Man #1 Cover Concept Art
Subject : THE SUICIDE SQUAD (Task Force X)
Checkmate posting continued
Suicide Squad #9 & Resurrection Man #9 reviews
Supergirl Comic Box Commentary
Super Best Friends Forever Grounded
Scott Lobdell On Superman ?
Jim Lee's Superman Costume Design
Review: Action Comics #9
Boston Comic Con 2012: Francis Manapul Commission
Review: Worlds' Finest #1
Review: Earth 2 #1
Tower of Fate
Dr. Fate Art by Jorge, Nana e Vitor
Review: Brave and the Bold # 30
MAD TV video featuring Dr. Fate
Dr. Fate Art by guyver48
Justice League t-shirt featuring Dr. Fate

Review Section
Comic shop comics by J. Caleb Mozzocco
Comics Of The Weak by Tucker Stone
Wednesday Is Any Day For All I Care by Diabolu Frank