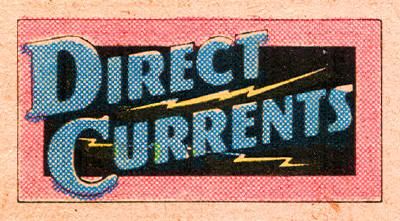 BLOGS
Amazon Princess
Wonder Woman Underwear
Diana Spin by David Reynolds.
The Anti-Didio League of America
Celebrating Ten Years of Batgirl: A Pair Of Twos
The Aquaman Shrine
DC Super Friends Imaginext Cartoon
Super Powers "Estrela" Aquaman - 1985
Super Friends #40 - Jan. 1981
Superman (Vol.2) #63 - Jan. 1992
Brightest Day #11 - Nov. 2010
Armagideon Time
Nobody's Favorites: Terrorsmith
Nobody's Favorites: Goth
Being Carter Hall
Watched: Smallville "Shield"
Blinded Me With Comics
Insert Preview Here: DC Showcase, 80s Style
Charlton vs Mighty MLJ: Fiends of Fridays Week
Iron-Rich Robbers
Vanishing Villains
Headache Hubris
Limber Looters
High-Flying Felons
Ferocious Furry Foes
Hot-Tempered Turkeys!
Comics Make Me Happy!
Make Your Own Hawkgirl Mask...In Only An Hour!!
Continued On 2nd Page Following
Let's Get Small! Cat Grant Gets Smallville-ized
Corner Symbols of Coolness
Four for the price of one!
Diversions of the Groovy Kind
"Private Eye Man-Bat" from Batman Family #20 (July 1978)
El Jacone's Comic Book Bunker
Everybody's Linking For The Weekend
Every Day Is Like Wednesday
Review: The "Ends of the Earth" arc from Wonder Woman: Ends of the Earth
Review: The "A Star in the Heavens" arc from Wonder Woman: Ends of the Earth
Firestorm Fan
Brightest Day #11: Any Port in a Deathstorm
Firestorm Sketches
Brightest Day #11 Post-Game Report
Girls Gone Geek
Ben Caldwell's Wonderful Wondy
WTF? Wednesday: Sweet Justice
Gone & Forgotten
Cat-Man Comics' first Rag-Man
Green Lantern Butt's FOREVER!
A Little Whine About Winick
And Speaking of Tora...
The Idol-Head of Diabolu
Bel Juz: The Third Most Important Martian Manhunter Adversary
2006 Gorilla Grodd: From Bruce Wayne's private files in the Batcomputer
1978 Vandal Savage vs. The World's Greatest Superheroes
Kingdom Kane
"Thraxton the Powerful vs GL the Powerless"
Power of the Atom
1991-92 Impel DC Cosmic Cards #87- Chronos
Pretty, Fizzy Paradise
A character I really like: Starfire
Reilly2040's Blog
Green Lantern Corps #52
Silver Age Comics
Superman #112
Lois Lane #18
Siskoid's Blog of Geekery
Dial H for Here We Go Again
DC Adventures: Time Masters Campaign
Rip Hunter's Blackboard
Posted Without Comment
Slay, Monstrobot of the Deep!!
Tell Your Newstand Vendor That A Giant Talking Rabbit Sent You!
Steve Lombard Has Sexy Handwriting
Well, Excuuuuuuse Me!!
In The Metropolis Justice System...
Supergirl Comic Box Commentary
Review: R.E.B.E.L.S. #21
This Photo Life
W.37th st.

"And Then I Read" by Todd Klein
BRIGHTEST DAY 1
THE FLASH 1
GREEN LANTERN 54
Newsarama's Best Shots:
AVENGERS ACADEMY, BRIGHTEST DAY, S.H.I.E.L.D. and more
ULTIMATE THOR, BATMAN TREASURES
CROSSHAIR, LADY MECHANIKA, More
AVENGERS PRIME, GREEN ARROW, More