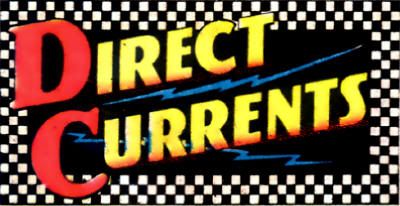 BLOGS
The Absorbascon
Politics Make Strange Bedfellows
Read "Night Force"
The Aquaman Shrine
JLA Belt Buckle
The Argyle Sweater - 3/4/12
Teen Titans #29 - Oct. 1970
The Others Assembled!
Amazing Heroes Swimsuit Pin-Up
Armagideon Time
Nobody Else's Favorites: Swing Sisson
Comics Bronze Age
The worst cover-coloring error in the history of comics?
Diana Prince: Wonder Woman
Superman Annual #11 (1985)
Every Day Is Like Wednesday
Yes, "mud"...
The Factual Opinion
WASTELAND: The John Ostrander Interview
Firestorm Fan
FIRE AND WATER Episode 15
Random Panel of the Day
Girls Gone Geek
Nightwing by Stanley "Artgerm" Lau
The Joker by Francis Tsai
The Idol-Head of Diabolu
2011 Martian Manhunter OYL art by Gerard de la Costa
CSBG's "The Other Greatest Martian Manhunter Stories Ever Told"
Nar
The Fire, Water, Burn Manhunter Burn Podcast
Indigo Tribe
Red Lanterns #7
Justice League Detroit
2010 Trends International Justice League Detroit Stickers
Power of the Atom
Green Lantern: Circle of Fire (2000)
The Quality Companion Companion
Stormy Foster in Lost Art from The Shade
The Barker 2000? Who Knew?
Ralph Dibny, the World-Famous Elongated Man
The Doomsday Book!
Rafa Rivas takes Twitter
Subject : THE SUICIDE SQUAD (Task Force X)
Black Orchid cosplay: really hot, and the costume is nice too
Amanda Waller's evolution in animated TV media
El Diablo on "A Stairway to Heaven" with Task Force X?
Suicide Squad #6 review: Harley's origin, eaten but not dead & the lies beneath the lies!
Supergirl Comic Box Commentary
Argo City - Modern Age
Review: Action Comics #7
Argo City - DCnU
Review: Action Comics #7 Steel Back-Up

Review Section
Comic shop comics by J. Caleb Mozzocco
Wednesday Is Any Day For All I Care by Diabolu Frank