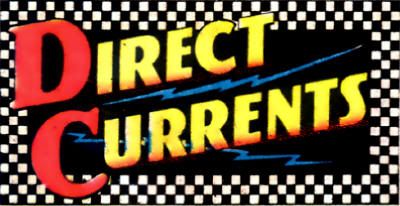 Other people previously named include Darwyn Cooke (as the equivalent of mini-series showrunner), JMS, John Higgins and JG Jones. Oh, and Dave Gibbons.
Comic Vine's The 50 Greatest Moments in Comics: #50-41
We've seen some pretty impressive Silver Age-themed art from ComicsAlliance favorite (and occasional contributor) Kerry Callen, but now he's decided to try his hand at something a little different: animated comic book covers! Watch the thunder crash on the front of Dark Knight Returns, see Tony Stark get the shakes in "Demon in a Bottle," and observe the Justice League spinning endlessly on the terrible Wheel of Misfortune!
Is DC really serious about The New 52? Or do their actions run counter to the stated message?
So here's what's happening. There has been superhero underwear around for ages. You know, for kids. Then they started making them in larger sizes. For big kids. But they still looked the same.
If the rapid approach of the holidays has pushed you into panic mode, just relax, because you've already found the perfect gift for the superhero-comics fan in your life (or, y'know, yourself): a superhero Snuggie, or as the trademark sticklers prefer to call it, a "Comfy Throw Blanket With Sleeves"!
Directed by Christopher Nolan and starring Henry Cavill, Christian Bale, Ryan Reynolds, Bradley Cooper, Bridget Regan, Doug Jones and Justin Hartley, check out this impressive fan made Justice League theatrical poster for a live action movie.
Jeff Chapman does fantastic photorealistic art, and he has a real flair for comic book women. Check out his portrayal of classic, pre-'New 52' Wonder Woman, along with Queen Hippolyta, Artemis, and villains Red Panzer and Baroness Von Gunther.
Andre De Freitas paints portraits that will stare holes straight through your head-and that goes doubly for the ones with flaky zombie flesh and holes in their own heads. De Freitas has zombified a couple of normally unassuming fellows with his Tintin, Waldo and Iron Man studies, and his living subjects are just as impressive.
BLOGS
...nurgh...
1980 S W Studios Masquerade Make-Up Kits ad
The Absorbascon
Green Lantern Filmation: The Guardians Order Take-Out!
The Aquaman Shrine
My Morning Aqua-Jacket
Aquaman vs. Sharktopus!
The Argyle Sweater - 10/21/11
Thatababy - 11/14/11
Justice League #3 - Dec. 2011
Young Justice - "Alpha Male"
Brave and the Bold: "Mitefall!
Armagideon Time
Nobody's Favorites: Sonic Disruptors
Being Carter Hall
Read: Hawkman v.3:no.6
DC Fifty-TOO!
HAYWIRE #1 by Kiel West
SHOWCASE Featuring MANHUNTER 2070 #1 by Buster Moody
SUPERGIRL #1 by Eric Johnston
WARLORD #1 by Steve Seeley
WILDCATS #1 by Paul Milligan
Diana Prince: Wonder Woman
2010-2011 The Justice League of America 100 Project Donna Troy by Gene Ha
Diversions of the Groovy Kind
Batman in "The Warrior in a Wheel-Chair" from Brave and the Bold #100 (November 1971)
Groove's Countdown: Top 5 DC Reboots of the Groovy Age
"The Ultimate Weapon" from Weird War Tales #15 (April 1973)
Hawkman in "The Invisible thief of Bleakhill Manor!" from Detective Comics #428 (July 1972)
"The Glory Boys!" from Our Army at War #235 (June 1971)
"Check the J.C. Demon Catalogue Under...Death!" from House of Mystery #245 (July 1976)
"The Hole in Reality's Heart"! from Time Warp #4 (January 1980)
The Dork Review
Davis Covers for Batman Year 2 - European Editions
Marvel Family Model Sheets by Mike Kunkle
Legion of Super-Heroes Five Year Gap
DC-verse Spanking!
1980's DC Marketing Message
The Factual Opinion
The Comics Journal Thirty-Eight
Firestorm Fan
Another Yildiray Cinar Brightest Day Firestorm Sketch
Happy Thanksgiving from FIRESTORM FAN!
FURY OF FIRESTORM #3 Review & FIRE AND WATER Episode 8
Four-Color Shadows
Johnny Thunder-Stan Aschmeier-1945
Oscar the Gumshoe-Bob Kane-1939
Federal Men-Siegel and Shuster-1936
Inferior man-Al Stahl-1943
Rockhead McWizzard-Jack Farr-1949
Giant-Size Geek
Legion of Super-Heroes commissions by George Perez, Part 1
Legion of Super-Heroes commissions by George Perez, Part 2
The 1960s era Batmobile in Pleasanton, California for FCBD 2011
Green Lantern in San Francisco
Gene Colan Commissions: Flash, Wonder Woman, Silver Surfer, Shazam vs Dracula, Howard the Duck
Reboots, Deaths, and Rebirths Are Getting Me Off the Monthly Comics Grind
Girls Gone Geek
Silver Banshee by Candra
G3 Gift Guide: Part E.
G3 Gift Guide: Part V.
Gone and Forgotten
The Sword of Superman
The Idol-Head of Diabolu
The Commander Blanx Exhibit
Martian Manhunter #1 in 2012?
Comics Should Be Good's Top 100 DC and Marvel Characters 2011
The Vile Menagerie: MALEFIC
2011 Martian Manhunter I-Con pencil commission by Samuel Clarke Hawbaker
How DC Comics has Failed the Martian Manhunter
The Vile Menagerie: MONGUL (Bronze Age)
Justice League Detroit
2011 Mari McCabe Sweater Post by Hanie Mohd
Kevin Nowlan
Adam Strange origin for "52" page 1
Adam Strange origin for "52" page 2
Action #795 cover art step-by-step
Mars Will Send No More
Animal Man 5: The Coyote Gospel!
Animal Man 7: The Death of the Red Mask!
Once Upon A Geek
Doctor Fate Fan Art by Thuddleston and AlexMax
Pappy's Golden Age Comics Blogzine
Blackhawk #97, from 1956
Power of the Atom
2006 "The JLA" painting by Rhiannon Owens
The Quality Companion Companion
The Quality Implosion
Ralph Dibny, the World-Famous Elongated Man
The Elongated Man Action Figures!
An ear -- In the Fireplace!: Reviewing "Ten Miles to Nowhere!"
The Elongated Man and Wife: Embargoed?!
Elongated Art: The Elongated Man Vs. Darkseid!
Silver Age Comics
Lois Lane #36
Lois Lane, Foreign Correspondent
Supergirl Comic Box Commentary
Brian Bolland Supergirl
Sara Richard Commission
Who's Who Matrix
Review: Superman #3
Fan Submitted Supergirl Costumes

Review Section
The Buy Pile by Hannibal Tabu
Comic shop comics: Nov. 23
by J. Caleb Mozzocco
Wednesday Is Any Day For All I Care #127
by Diabolu Frank