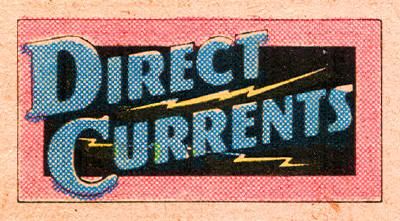 I know I've threatened this before, but if Direct Currents suddenly disappears, someone else feel free to continue without me...
One day, Aquaman makes a salvage dive, little suspecting that by doing somebody a good turn, he will ruin his good name! So long and thanks for all the fish, you Aqua-jerk!
Two days ago, Bleeding Cool exclusively ran the first promo shot of Superman XXX before it was officially released, featuring Ryan Driller assuming the classic Christopher Reeve Superman pose....
BLOGS
The Aquaman Shrine
Aquaman: The Animated Series
Aquaman at Comic Book U
Cover to Cover: Best of DC Digest #5
Armagideon Time
Regarding Tawny
Being Carter Hall
Read: Flash Comics #18
Charlton vs Mighty MLJ
World's Wickedest Wednesdays: Bad Bugs
Comics Make Me Happy!
75 Favorite Moments in DC History: Number 60
Continued On 2nd Page Following
It's 2010 and UPC Codes Are Still Gigantic
Diana Prince: Wonder Woman
2009 Rittenhouse Justice League of America Archives Sketch Cards by Tom Valente
Diversions of the Groovy Kind
Batman #269's (August 1975) "The Daily Death of Terry Tremayne" by Reed and Chan"The Daily Death of Terry Tremayne" by Reed and Chan
Every Day Is Like Wednesday
Some things I noticed about Action Comics Weekly #602
Green Lantern Butt's FOREVER!
Amanda Waller's kids
The Idol-Head of Diabolu
CSBG's Top 75 Most Memorable Moments in DC Comics History
Slay, Monstrobot of the Deep!!
The REAL Reason Not To Store Our Nuclear Waste In Yucca Mountain
Supergirl Comic Box Commentary
Review: Tiny Titans #31