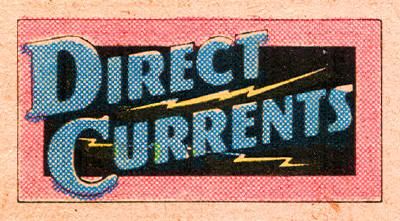 "Is it the shoes?" Find out in your own pair of Superman-inspired shoes brought to you by the NBA's Superman, Dwight Howard
In celebration of the recently released giant-size "Wednesday Comics" hardcover, Tim looks back at the series, describes what works and what doesn't in this new format and explains why "The Flash" is still so amazing.
BLOGS
Hipster Model
(Amazon Princess)
Captain Action Meets Aquaman - 1967
(The Aquaman Shrine)
JLA-Z: JLA Detroit
(The Aquaman Shrine)
May 25th, 2010 "Let's Be Friends Again" Web Comic Strip
(Diana Prince: Wonder Woman)
Brightest Day, Odd Couple, Ed Benes sketch, Racism in comics, drink recipe, and more
(Firestorm Fan)
2007 Martian Manhunter Sketch by Tom Hodges
(The Idol-Head of Diabolu)
2010 DC "A Universe of Opportunities" Consumer Products Ad
(The Idol-Head of Diabolu)
PETITION – Put 'Batgirl: Year One' Back in Production
(Once Upon A Geek)
Ryan Choi Lives!
(Power of the Atom)
The Other Bizarro Supergirl
(Supergirl Comic Box Commentary)
Review: Adventure Comics #12
(Supergirl Comic Box Commentary)
And Then I Read: BATMAN & ROBIN 10-12
(Todd Klein's Blog)